We stock every popular fastener. Need a hammer drill?
We STOCK every popular Anchor on the market today and have the expertise to solve most any anchoring problem you may have. We also have all threaded fasteners you may need to complete the job.
NEED A HAMMER DRILL? We STOCK every capacity for your needs.
Calgary, Lethbridge, Regina,
Saskatoon, Winnipeg, Thunder Bay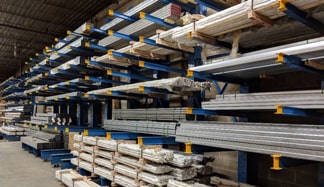 Anchor has one of the largest strut inventories in Western Canada! We stock Aluminum, Pre-Galv, Hot Dipped Galv & Stainless. We Custom Cut too!

One Tool for All Trades!

STICK-E GAS FASTENING SYSTEM - Lathe, Sheet Metal/HVAC, Electrical, Mechanical, Telecommunications, Insulation and more!